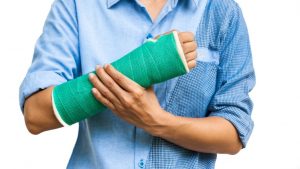 In our previous post, we discussed what you should do if you find yourself a victim of a slip and fall injury. With safety being at the forefront of your mind in an accident, always seeking medical help after the injury is crucial. Here are your next steps after taking a fall, and how these actions could help to protect you legally.
Collect evidence of the injury
This part may be done in the initial injury report process. However, it is important to gather evidence regarding the cause of your injury in the event legal action is necessary. Eyewitness reports of the incident, pictures, or video footage can all be of assistance here, as well as any detailed recording of how the event transposed is crucial in protecting yourself.
Deciding if legal action is needed
After you have become injured, it can be challenging to ultimately decide if you need legal aid. If there was negligence that led to your injury, blatant disregard for help during the incident or anything else regarding the accident that may seem like it could be unethical on the part of the property owner, you should consult a lawyer. Having a team of experienced lawyers in a situation like this – even if on retainer – can help you receive the compensation you deserve.
When you are in need of a qualified personal injury attorney or auto accident attorney in Orlando, FL, turn our team at the Law Offices of Jonathan Torres.