Criminal Defense Attorney in Altamonte Springs, FL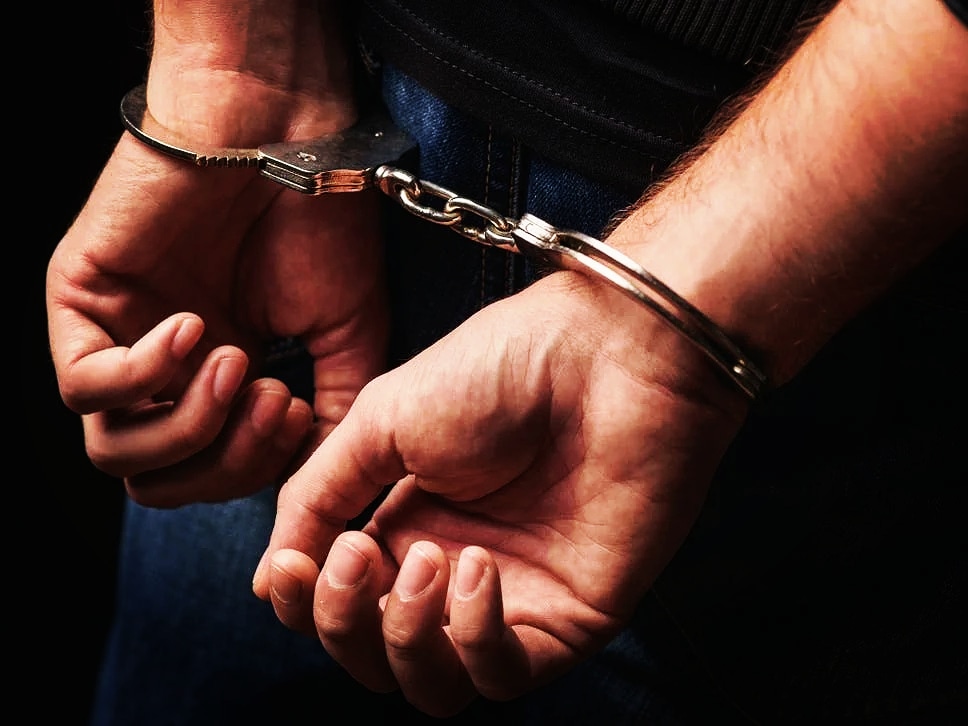 When you're faced with criminal charges or an arrest, it's only natural to feel scared and alone. If you've recently been charged with a crime, calm your fears and give yourself defense options by turning to the Law Offices of Jonathan Torres, LLC. The Law Offices of Jonathan Torres, LLC can handle all types of criminal law cases, including:
Felonies
Misdemeanors
Probation Violation
Drug Crimes
Violent Crimes
Sex Crimes
White Collar Crimes
Juvenile Crimes
Motions for Post-Conviction Relief
You're Not Alone
Whether you're facing a misdemeanor or felony charge at the state level or have been arrested for a federal crime, the Law Offices of Jonathan Torres, LLC is prepared to defend you in your case. During your legal proceedings, the Law Offices of Jonathan Torres, LLC will serve as your advocate and offer you ongoing support. The Law Offices of Jonathan Torres, LLC will fight for you to receive a fair trial, challenge any evidence that is illegally obtained, and make certain that your defense is presented as strongly as possible. Additionally, the Law Offices of Jonathan Torres, LLC will:
Carefully investigate your case to uncover evidence
Interview all parties involved, including police
Bring in witnesses, when appropriate, to testify on your behalf
Present you with defense options to help you combat your charges
Negotiate with prosecutors to have your charges or sentence reduced, if possible
To learn more about the Law Offices of Jonathan Torres, LLC's criminal law services, call today to set up an initial case evaluation.
Once you hire us, we will review your case and discovery and take appropriate steps to represent you. We will deal with the issues surrounding your arrest, the criminal investigation, and the nature of the criminal charges. When you are arrested, a police officer must have a reasonable suspicion for such arrest that a crime has been committed. An arrest does not necessarily mean that a criminal charge has been initiated. If you are being investigated or have been arrested, we will be glad to help you. We will review your charges, the claimed facts, analysis of constitutional violations, the prima facie burden of the prosecution, defenses, and affirmative defenses, as well as potential sentence and sentencing issues.
The Constitution gives you certain rights under the Fourth, Fifth, and Sixth Amendments. These amendments protect against unlawful searches and seizures, and the right to remain silent so one does not become a witness against himself. All of the Amendments to the United States Constitution are guaranteed to the criminal accused against the states via the Fourteenth Amendment. Do not give a statement to the police without the presence of a criminal defense attorney in Orlando, FL.
Early stages of a criminal case may involve a grand jury or preliminary hearing to determine if there exists probable cause for the case to continue. A violation of the Fourth or Fifth Amendment or other illegally obtained evidence could result in evidence being inadmissible at trial. Accordingly, we will spend time reviewing all documentation to determine if the case can be won on Constitutional Grounds due to illegal conduct by the government.
Should there not be Constitutional violations, much of the work then turns to trial preparation. If, however, we find that a plea bargain is in your best interests, we will advise you of that fact. Any proposed settlement agreement must be compared to the best judgment about the outcome after trial. Remember that by entering a plea agreement you give up certain rights, such as right to a trial, right to an appeal except for sentencing, and the right to confront witnesses, among others. Plea agreements, when made, can be characterized as either charge agreements (often involving a less serious charge), sentencing agreements (involving a lesser sentence), or both.
If you have been arrested, do not panic. Call Attorney Jonathan Torres. As a citizen, you have many legal rights through the U.S. Constitution and Florida Constitution. You have the right to remain silent and to have an attorney. If you cannot afford one, then the court will provide one for you through the public defender's office. NEVER waive your legal rights. Never hide your identity; if you are not identified, you will not be able to bond out of jail. Many times, when a person is arrested, they are automatically given bail before they see an initial appearance judge. If that should happen to you, you may want to consider posting the bail if you can afford it.
An initial appearance judge is supposed to see you within 24 hours of your arrest. At the Initial Appearance hearing, the judge will review the affidavit containing the charges against you and determine whether probable cause exists. The court can then set bail if appropriate. Usually, the court will leave the bail set to what the bond schedule calls for. However, a judge can increase or decrease the bail depending on the circumstances. The purpose of an Initial Appearance hearing is to determine as to whether or not there is probable cause to continue to hold you for the crime you have been arrested for. If the judge determines that there is no probable cause, the State can ask for an additional amount of time to establish probable cause. A judge may grant an additional 24 hours for the affidavits to be supplemented, or the court can deny the State's request and release a person on their own recognizance. If a person is released because no probable cause was found, this does not mean that you were found not guilty. This means that the government cannot have you held in jail or admitted to bail pending the outcome of this case. The government can still later charge you with a crime.
If probable cause is found, then the court will consider what form of pretrial release to grant to you. In most crimes, you are entitled to reasonable bail. Exceptions do exist for crimes in which you are charged with capital offenses such as murder or other capital offenses. The court will consider such factors as the nature of the alleged crime, the ties you have to the community, your financial status, your criminal history, and your risk of flight. The judge may place restrictions on your liberty if allowed to post bail, and your DUI attorney in Orlando, FL, may be able to mitigate those conditions.
A person can post a cash bond, or they can hire a bail bondsman to post a bond for them.
The advantage to posting a cash bond is that you can expect to get almost all of your money back if the charges are dismissed or you are found not guilty. The disadvantage to a cash bond is that you have to divest yourself of these funds until the case is completed. This can impact your ability to afford an attorney and pay other bills. Hiring a bail bondsman offers you the opportunity to post your bail with a much smaller amount of money out of your pocket. For example, if you were admitted to bail in the amount of $2,000.00. You could hire a bail bondsman for a fee of around $200.00, and they would bail you out. The disadvantage is that once you paid the bail bondsman the fee is nonrefundable.
If you are still in jail, then there are some important timelines to be made aware of. The first important number to remember is 21. A person in jail must be charged by Indictment or Information within 21 days of their arrest and, if they are not and they are in custody, then a person is entitled to an Adversarial Probable Cause Hearing. This hearing is not optional if you demand it, even if the government files on day 22 the required documentation. This hearing is invaluable to you for the following reasons. First, the court is required to hold a hearing giving you the full benefits of due process, to wit: cross-examination, the right to call witnesses, the right to remain silent, and the right to testify on your own behalf. The State cannot simply rely upon a police report; the State will have to have witnesses to testify. Once again, the court will need to determine as to probable cause. The court may find no probable cause and release you on your own recognizance. Remember, a finding of no probable cause is not a finding of Not Guilty. You may still be charged with a crime by the government. The court may find probable cause but reduce your bail based upon the strength of the case against you. Of course, the court might increase your bail.
Many people find themselves unable to bond out of jail, and they are still in jail thirty days after their arrest. Many times, there is no demand made for an adversarial probable cause hearing. Sometimes, the government fails to formally charge a person with a crime within thirty days. The court is supposed to send notice to the prosecutor's office that unless charges are filed by the 3third day, the court will release a person on their own recognizance. The reality is that courts often don't notice that a person is in jail for thirty days without being charged. However, your family law attorney in Orlando, FL, should be aware that you are still in jail and not charged. Ideally, your attorney should file a motion to have you released, and this motion should be filed on the thirtieth day if you have not been formally charged with a crime. The court will hold a hearing on the 3third day and determine whether or not a charging document is in the court file.
At your 33-day hearing, the court will check the court file and see if a charging document has been filed. Often, the documents have been filed and you will be returned to your cell. Sometimes, there will not be a charging document filed by the 3third day. The court is obligated to order your release on your own recognizance unless the government can show good cause as to why the document has not been filed. The court can grant an extension for seven days. However, in no event may a person be held without a charging document for more than 40 days.
Experienced attorneys will alert their clients to this situation and sometimes advise their clients to sit it out and wait until day 41 to file a motion for release. The law is clear that you must be released if no formal charges have been filed within 40 days.
Contact us today to speak with a criminal defense attorney in Orlando, FL, about your case. Our legal team offers services for clients throughout Central Florida.