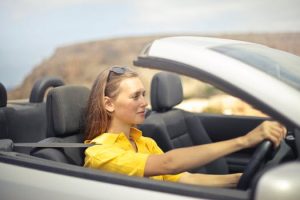 If you are a parent or guardian of a teen who is just learning to drive, we sympathize with the fact that it is not the easiest process for either one of you. In today's world more than ever, it is essential to prepare your teen as best as you possibly can for the responsibility of driving. Here are some ways that you can work with your child to get ready for getting behind the wheel so they are safe, and they make sure others are also safe on the road as well.
Don't pressure your teen
While many teenagers cannot wait to learn to drive, some are just not as comfortable with the thought of operating a motor vehicle. It is important to gauge if your child is ready physically and emotionally to drive a vehicle, and not pressure them if they are not comfortable just yet.
Start small
Another thing to do in preparation for getting your teen on the road is to start small with their driving lessons. Whether you are leading the lesson or you have hired an instructor to help, make sure that the sessions are shorter and in locations with generally light traffic. As your child gets more comfortable behind the wheel, you can lengthen the lessons and incorporate roads with heavier traffic.
If you or someone you love is in need of a car accident lawyer in Orlando, FL, turn to the experienced team at the Law Offices of Jonathan Torres. We will be prepared to represent and fight for you.