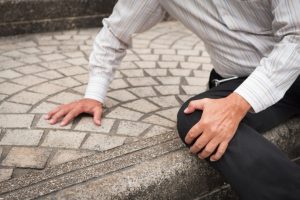 If you ever find yourself in a situation where you have fallen and hurt yourself on someone else's property or business, it is vital in the event of legal action that you take the correct next steps. Here is what to do in a slip and fall accident, and what steps you need to take directly after the incident occurs.
File an accident report
Depending on if you are physically able to alert someone after you have fallen on their property, your next step is completing an accident or injury report. This is a document that outlines the events leading up to the fall and details how the injury took place. If the police or an ambulance was called, you could ask the first responder to help you fill it out properly.
Speak to your doctor
If your injuries are not life-threatening or require emergency attention, it is best to follow up with your physician for an evaluation after the accident has occurred. Regardless of how you may feel before the incident, your doctor should thoroughly evaluate the situation to ensure there is no existing damage. IT will also help to have a doctor's view of what happened on file in case legal action is necessary.
If you are looking for a personal injury attorney in Orlando, FL, to help you in your slip and fall case, turn to the Law Offices of Jonathan Torres today. Visit us or give us a call at 407-953-5318 to set up a consultation.